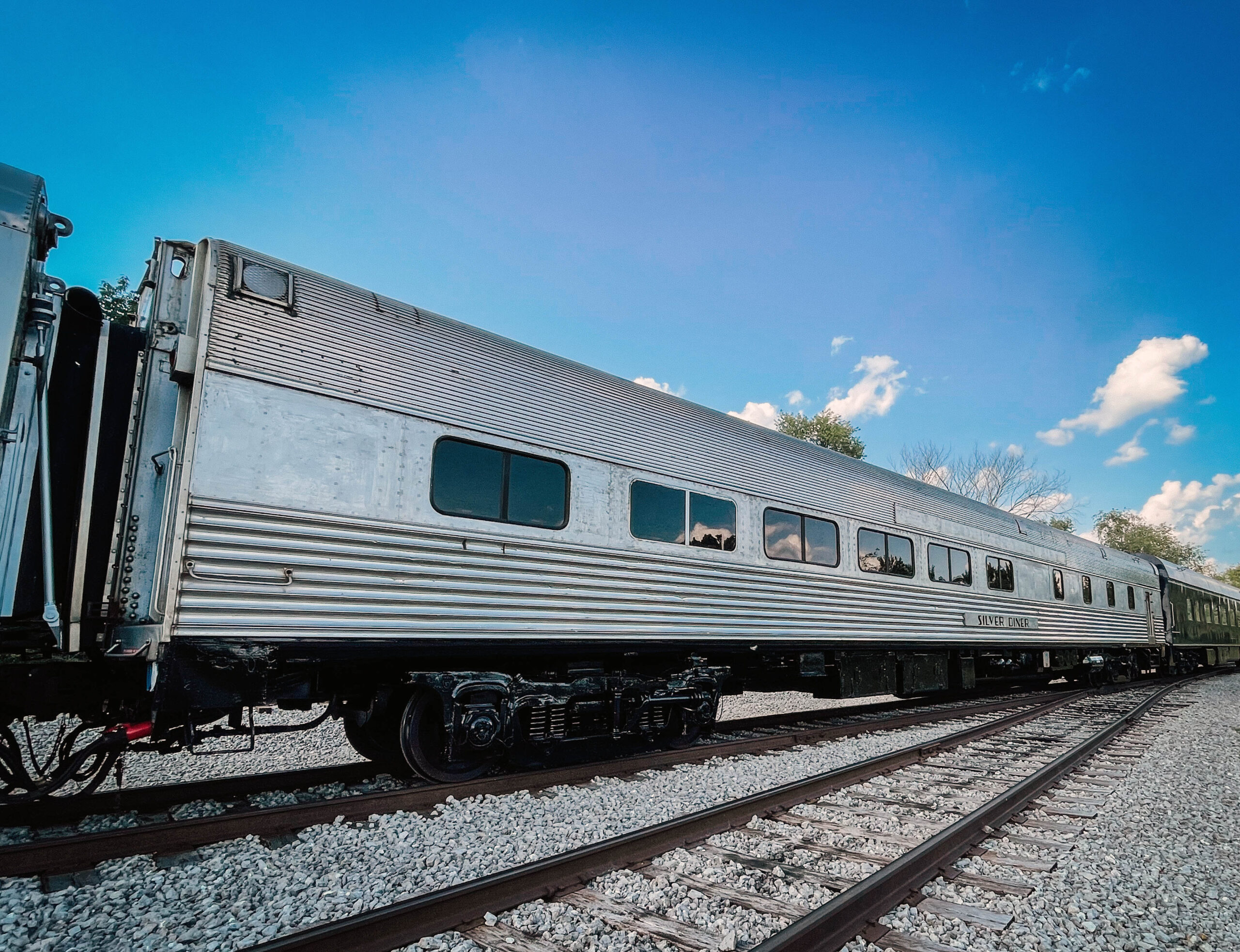 After a year-long renovation, the Fort Wayne Railroad Historical Society (FWRHS) is once again welcoming passengers aboard the Silver Diner, a historic railroad dining car. Originally part of the famous California Zephyr fleet which operated between Chicago, Denver, Salt Lake City, and San Francisco, the Silver Diner is the first such dining car to be owned by the organization and it is making its debut as part of the Indiana Rail Experience this year.
"Railroad dining cars have been celebrated gathering spaces on passenger trains for 100 years, and railroads often competed based on their dining car service," explained Wayne York, founding member of the FWRHS. "For the first time in several decades, we're steadily building a first-class passenger train to operate behind our historic steam locomotive. We're grateful that Amtrak chose to donate this car to us where it will continue to bring delight to thousands of riders."
Work to recondition the car included extensive cleaning, HVAC repairs, cosmetic work, new window gaskets, and curtains, among a host of other items. The Silver Diner can host up to 40 passengers and includes a kitchen and buffet counter space, and provides on-board refrigeration and catering space for excursions and events.
Built in 1948, the Silver Diner was operated for nearly 70 years by both the Chicago Burlington and Quincy Railroad and later Amtrak, which updated the car in the early 2000s. The car served as part of Amtrak's Heritage Fleet until it was retired in 2017 and later donated to the FWRHS in 2019. It is one of four surviving cars from the Zephyr's dining car fleet and volunteers contributed over 3,000 volunteer hours to its reconditioning. The renovation was directed by co-chairs Bill Otter, Rick Popp, and York, with additional assistance from AMC Rail and Current Mechanical.
The Silver Diner serves as a first-class lounge and dining car during excursions and events.