Project 358, an effort to restore our historic SD9 class diesel locomotive. The project will restore the locomotive's cosmetic appearance as it ran on the Nickel Plate Road and eventually return it to operational condition. The locomotive requires about $35,000 worth of mechanical work and replacement parts. When restored, the 358 will operate with the 765 where additional motive power is needed (as in push-pull operations), for Engineer for an Hour sessions and in a variety of other uses.
Built in 1957 for the Nickel Plate Road by Electro-Motive, no. 358 was constructed to replace the Berkshires and other steam power for the Nickel Plate Road. With 16 cylinders and six axles, it was originally assigned to the W&LE district hauling coal, the engines were eventually found in all kinds of service.
By the 1980's the engines were used in yard and local trains around Bellevue, Ohio. It operated for the railroad until the early 2000s and adapted for remote control use and later placed in storage.
In 2010, it was donated to the railroad historical society.
VOLUNTEER
Work sessions are regularly scheduled and typically held on Saturdays. To volunteer, contact Project Manager Chris Lantz by clicking the link below. All volunteers must be current members of the FWRHS.
DONATE OR SPONSOR
A project of this undertaking will require significant financial support. All donations are tax-deductible.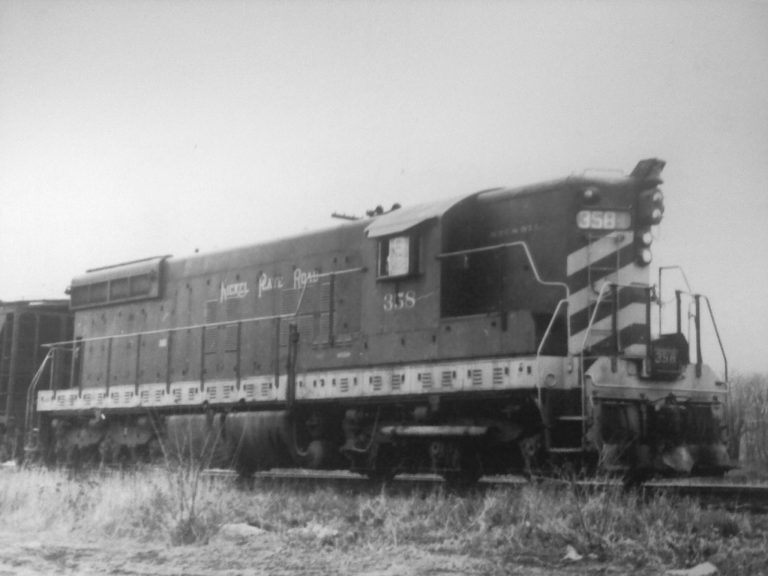 Click here for the entire mechanical wish list.
PARTS LIST

Inspections have revealed the 358 to be in good mechanical condition, worthy of a restoration to operation. Project 358 is seeking various parts for donation.
CAR BODY
EMD door latches (need 29)
EMD 36" cooling fan, EMD class lights, old style Cab awning, 
Mars Light
AIR COMPRESSOR
EMD Air compressor, lower cylinder clean-out plugs
ENGINE AND GOVERNOR
LH and RH water elbows (complete assembly),sSpin on fuel filter rack
, water pump drain cocks
AUX GENERATOR and ELECTRICAL
Auxiliary Generator (18KW) Aux Gen driveshaft coupling Aux Gen fan hub, high and low voltage systems AC cabinet
COOLING
Temperature sensor manifold