To celebrate the upcoming release of Listen for the Whistle, we're premiering Travel Refreshed, a special short film that brings a classic, vintage advertisement to life with the power of the 765.
Travel Refreshed represents an era when the railroad was the country's icon of industry and innovation; ubiquitous in advertisements as much as they were in daily life as they quarterbacked an entire economy through the Great Depression, two wars, and into the present day.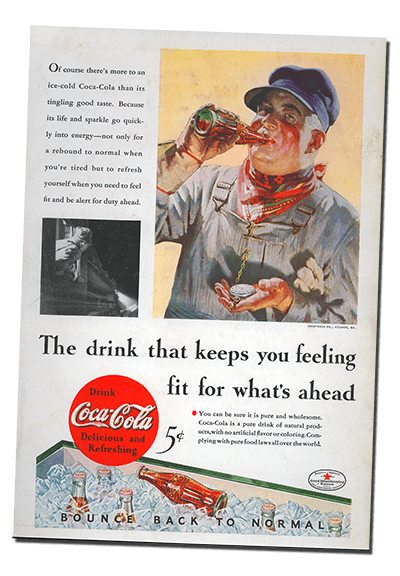 Like many companies during the railroad's golden era, Coca-Cola often used railroad iconography in their advertising.
Travel Refreshed is what is called a speculative or "spec" project — which is to say, it's not a real commercial. It's a platform for an idea that this machine is capable of more than what her creators in 1944 intended. She is our goodwill ambassador and we'd welcome support from a corporate sponsor to help share the magic of this machine even further.
Sit back and listen for the whistle through your bedroom window and enjoy like so many still do, not only a pause that refreshes, but one that inspires.
If you'd like to support these incredible sights and sounds, consider joining as a member or making a donation.
Special thanks to the Hoosier Valley Railroad Museum, Cuyahoga Valley Scenic Railroad, and Lynchpin Creative for their assistance in filming.
Click here for our behind the scenes photos on Flickr and learn more about the making of it here.