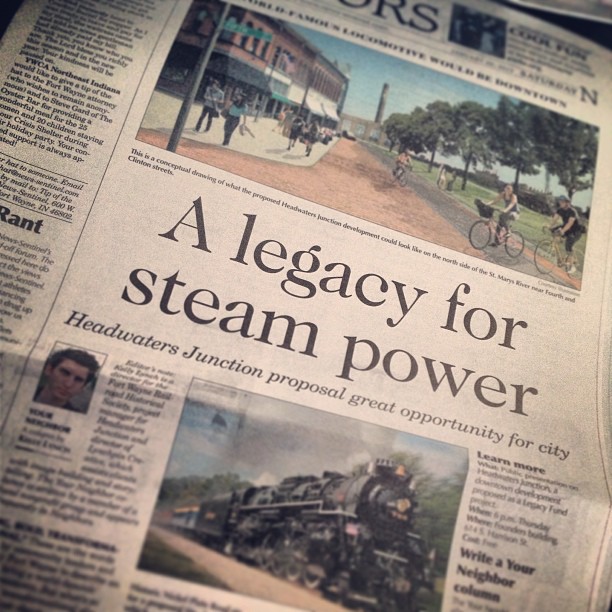 No. 765 is a rolling Hollywood production, creating, as Walt Disney called it, "a happening" in every town it travels through. This is no ordinary history lesson. It's an icon of Midwest industry and innovation. It is Fort Wayne incarnate.

Few cities can claim they have their own train, let alone one with a proven, 30-year following. No. 765 experienced 50,000 visitors from all 50 states and five countries in 16 days alone in 2011. The engine traveled more than 3,000 miles in 2012, where up to 3,000 people daily enjoyed the sights and sounds of our rocket ship on wheels.

But how can the success of this people-magnet help Fort Wayne?

Enter Headwaters Junction, an idea that has been endorsed and supported by a number of neighborhood and civic organizations for several years, thanks in no small part to the power of the train.

Recognized by the Legacy Fort Wayne initiative as a plan with "community support and catalytic potential," Headwaters Junction is an effort to make mixed-use development along our riverfront unique, entertaining, educational and vibrant with the train.
Saturday's News Sentinel features an editorial highlighting Headwaters Junction. Click here to read it.