The car will return to LaSalle Street Station for the first time in 50 years.
On Father's Day Weekend
between Joliet and Chicago, Illinois, passengers will have the opportunity to ride behind famous steam locomotive no. 765 aboard a first class, Pullman passenger car that was once part of one of the world's most renown passenger train.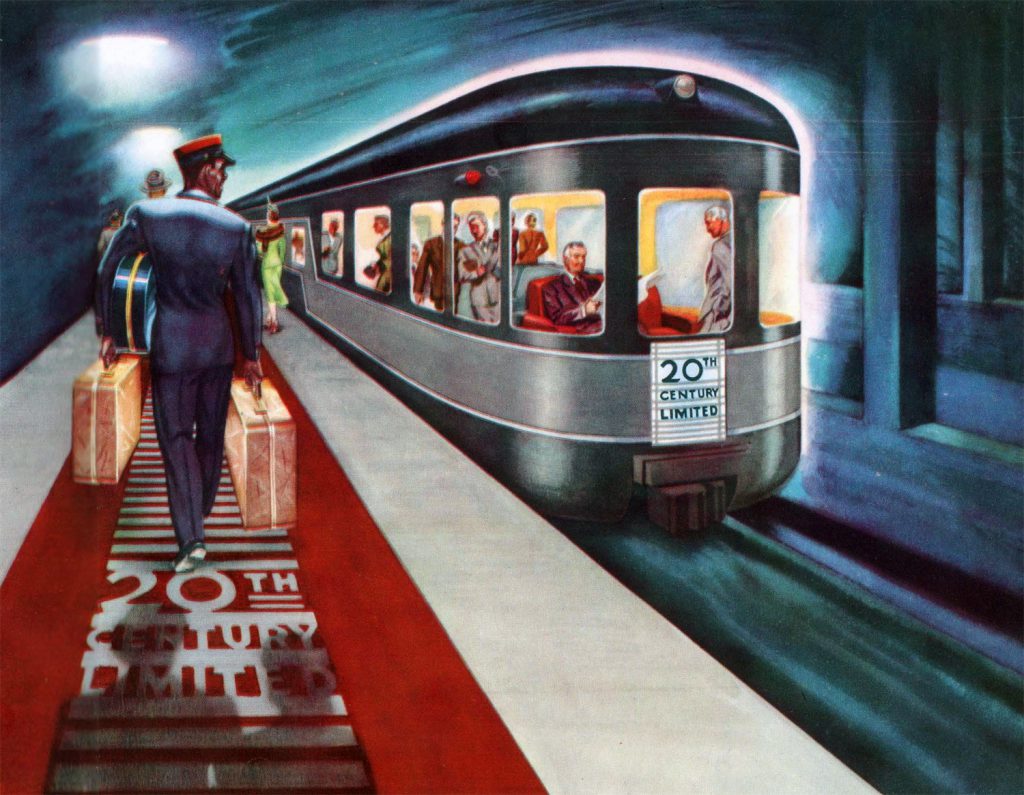 Chartered by Headwaters Junction, Inc., the round-end observation car features lounge and first class seating, bedroom suites and a kitchen that carried celebrities and politicians during its original career as part of the New York Central Railroad's 20th Century Limited between 1948 and 1968 during the Golden Age of railroad travel. It was extensively restored to its original condition between 1992 and 2005.
 [imic_button colour="btn-primary" type="enabled" link="https://www.showclix.com/event/joliet-rocket" target="_blank" extraclass="" size="btn-lg"]BOOK NOW[/imic_button]
"This was a unique opportunity to invite passengers from the Fort Wayne area to experience what an attraction the 765 is," said Don Steininger, President of Headwaters Junction. "Funds raised through the sale of tickets for this special car will also go right back to helping our project move forward."
The route of the 20th Century Limited regularly saw it pass through Northeast Indiana between Grand Central Station in New York City and Chicago's LaSalle Street Station, where the 765's summer excursions will deliver passengers to a special, VIP-event. The Hickory Creek last operated out of the station in 1968 and was once synonymous with first-class service, speed and comfort.
Trips depart twice a day on June 17th and 18th. Tickets for the Hickory Creek can be purchased for $219.00 each at 
excursions.fortwaynerailroad.org
. Headwaters Junction is at the heart of riverfront development in Fort Wayne and proposes the creation of a rail yard park and roundhouse attraction that will house the 765 and other popular historic railroad equipment which operate as tourist attractions.
In 2014, SWA Group heralded the project as having "catalytic potential" for downtown Fort Wayne and in 2016 a feasibility study revealed that the project could bring an additional 140,000 visitors to the city. Headwaters Junction was also included in the Riverfront Masterplan and is currently considered Phase 1b of riverfront development.
Over 1,000 tickets have been sold for The Joliet Rocket since March, with many trips and accommodations selling out. The addition of 
The Hickory Creek
 means up to 24 more first class seats will be added to each train. For more information on The Joliet Rocket, visit 
excursions.fortwaynerailroad.org
.