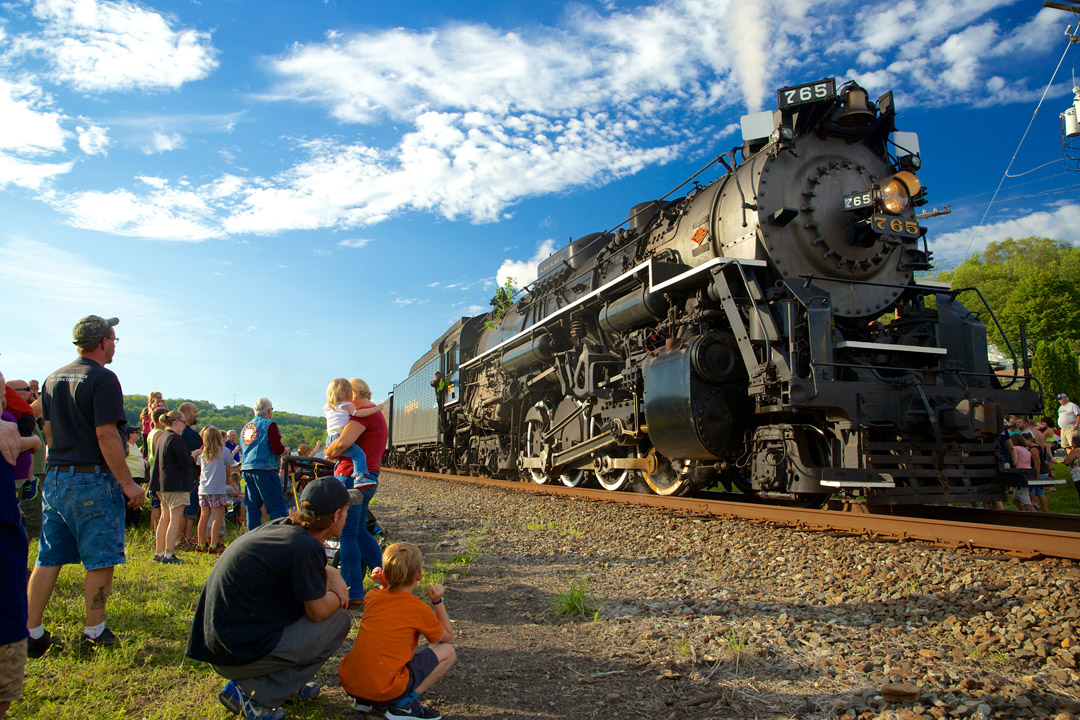 The News-Sentinel covered the ever increasing challenges – and rewards – in operating the 765:
The 765 was active the majority of the weekends it was gone, including three straight in July and early August beginning with the Wabash Cannonball trip from Fort Wayne to Lafayette. Lynch said that that grueling schedule of back-to-back-to-back weekends will likely not be repeated in future excursion seasons. While the locomotive itself operates better the more it is run, the strain on engine and train staff, many of whom are volunteers, was substantial."One weekend is a touchdown, two weekends is even better, but by the end of the third weekend many of the volunteers are just looking for the next day to sleep in," Lynch said. "It really takes a small army to operate the 765."


Lynch said that the entire operation this excursion season included a core group of between 25-30 people, from engineers and locomotive maintenance crew to managers, directors and passenger car hosts.The core group was complemented by other volunteers who join the "traveling circus" for a weekend or two here and there at various stops and geographical regions as their schedules allowed.