As an all-volunteer, non-profit organization, the Fort Wayne Railroad Historical Society tackles new restoration projects each year as it works to preserve, maintain, and operate these lasting icons of American innovation.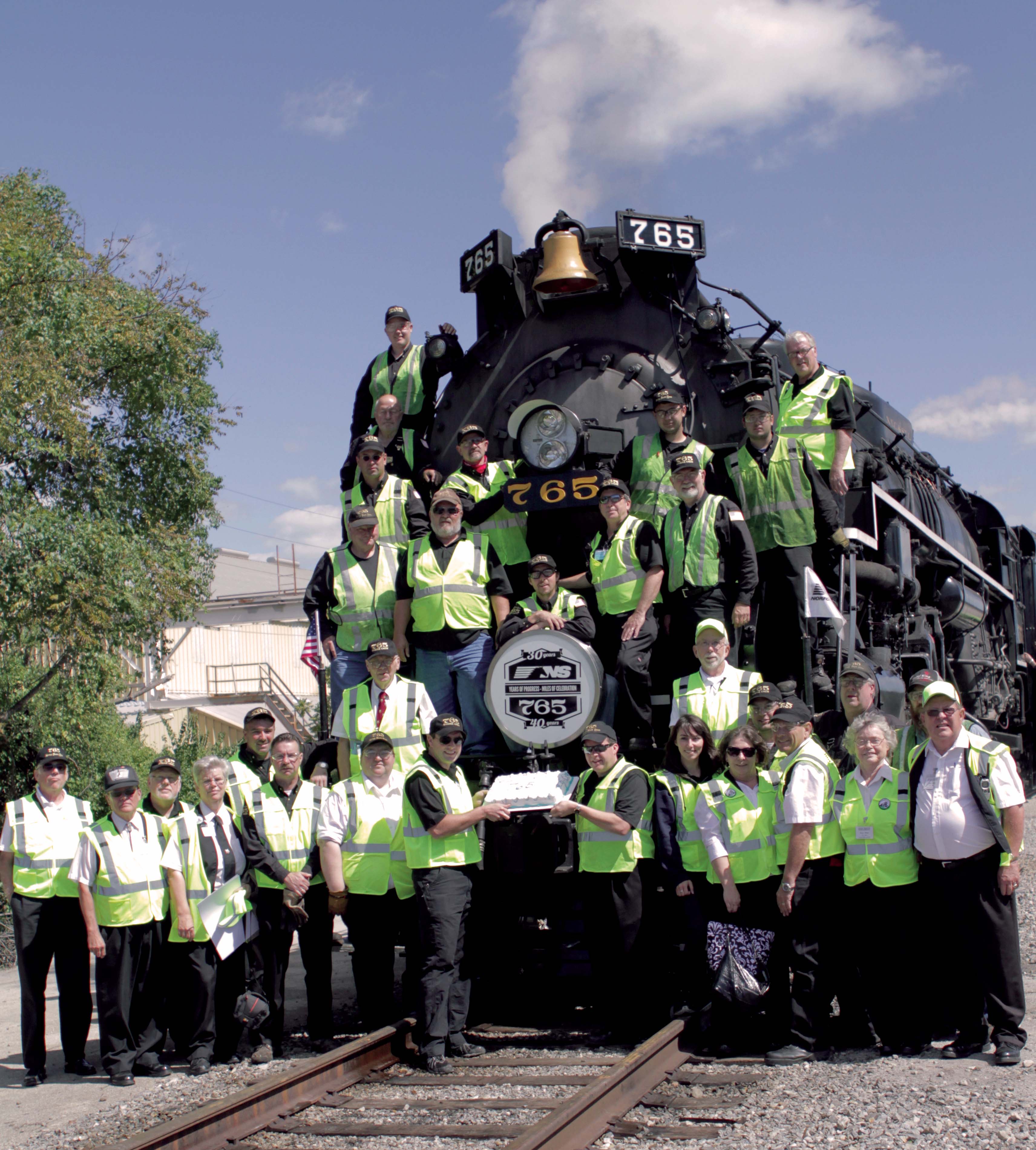 Our members support and take part in some of the most challenging railroad preservation in the Midwest, racking up thousands of hours each month preserving and making railroad history, and operating steam locomotive no. 765 through dozens of cities each year.
Our members come from all over the world and from nearly all 50 states and contribute a collective 15,000 hours annually to railroad preservation efforts. Their ages range from 7-77 years old and are comprised of couples, families, retirees, railroad workers, and many more.
MEMBERSHIP BENEFITS
• Volunteer and participate in Society operations, excursions, and events
• Subscription to Short Lines, the official quarterly newsletter of the FWRHS
• Invitation to members only activities
• Support one of the largest and long-standing mainline steam locomotive operations in the country
• Access to our new and exclusive online members area
• Weekly updates from the shop and ongoing projects
• Archival materials including vintage railroad paper materials, manuals, documents, newsletters, and more
• First-run media, images, and photos before they're made public
• On the road updates from the 765 and up-to-date excursion and operating information
Memberships strengthen the backbone of the Society, and keep the lights on and the wheels rolling. They are crucial to the financial foundation of the organization and its ability to operate the 765. Annual memberships start as low as $15.00. You can sign up online or by downloading and mailing this form.
Already a member? Go to the Crew Car or Training. Want to join? Do it online.
How Memberships Benefit Us
Have you ever wondered how memberships benefit non-profit preservation groups like ours? Annual memberships fund excursion start up costs, administrative expenses, marketing, and more.
Click on the image below to learn more about how important memberships are to the success of the Society.