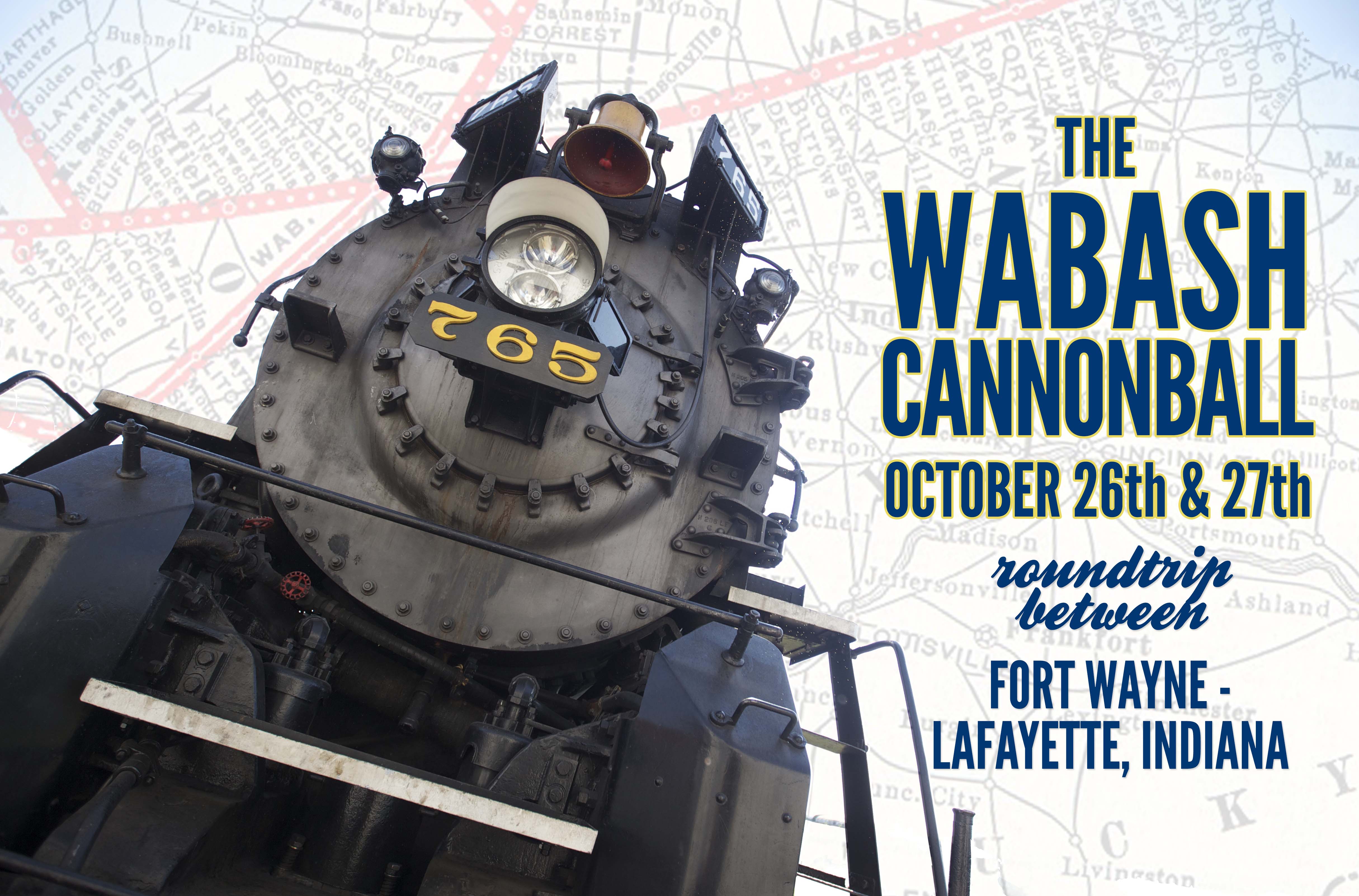 PARKING AND BOARDING AT 6502 NELSON ROAD, FORT WAYNE.
BOARDING TIME
DEPART FORT WAYNE
ARRIVE LAFAYETTE
DEPART LAFAYETTE
ARRIVE FORT WAYNE
8:00AM
8:30AM
12:00PM
2:30PM
6:00PM
On October 26th and 27th, restored steam locomotive no. 765 will operate a round-trip excursion each day between Fort Wayne and Lafayette, Indiana, retracing the route of the famous Wabash Cannonball passenger train. Sponsored by the railroad historical society in cooperation with Norfolk Southern Corp, the excursion will feature several coach class seating options aboard vintage passenger cars for the 230 mile trip. For frequently asked questions, ticket information and more, please read on.
TICKETS ADDED
Once purchased, passengers will recieve an email with their ticket for boarding. All passengers having purchased tickets on or about 9/1/13 will have tickets mailed.