A visit to the shop in recent months will have revealed over a half dozen restoration projects all happening at once – a first in the Society's long existence. First, the 765 is now all roller bearing. This adaptation required lifting the 765 twice before the season began this year. Some minor teething issues were worked out on the 765's deadhead move to Ohio and minor modifications were made this winter to ensure a problem-free 2020.
With the 765 in great condition and needing only regular seasonal maintenance, our volunteers have rallied around on numerous other restoration projects: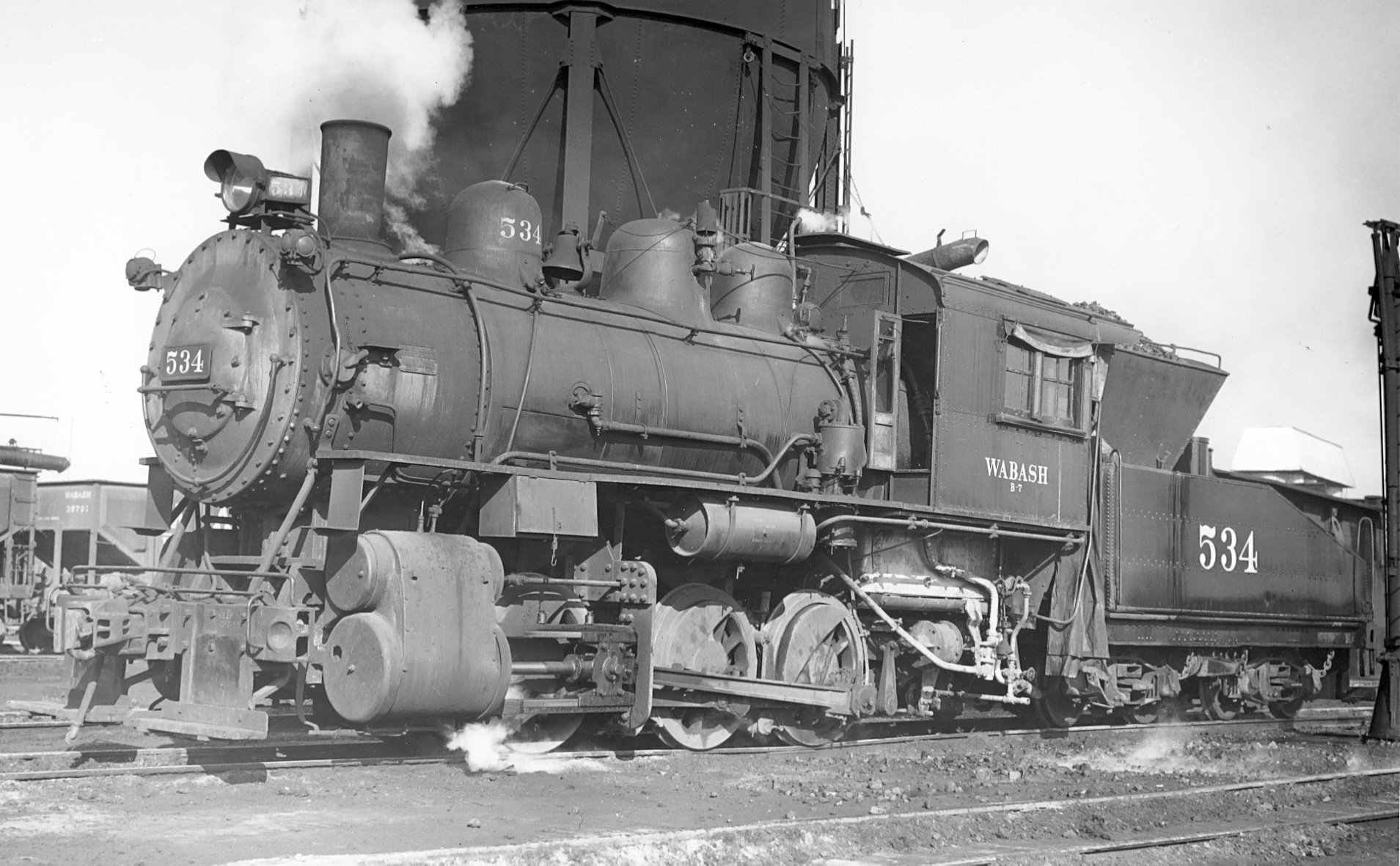 1.) Wabash steam locomotive no. 534 is a 1906 graduate of the American Locomotive Works and throughout 2019 underwent an extensive ultra-sound test that has yielded positive results. Plans call for the tender to be rebuilt and finished first. Thanks to Jerrad Bennet, Carl Lyvers, and Steve Winicker for keeping the momentum up on this historic engine.
2.) 534's tender has been completely disassembled for reconstruction. Given the engine's special place in history, a recent donation from the Wabash Railroad Historical Society will help cover some initial costs for new steel.
3.) Wabash Caboose no. 2543 is another old-timer, and was relocated from Sweeney Park in 1984 at the same time as the 534. While the Society used the car for on-site events for many years, we weren't able to start the badly needed repair work on this caboose until recently when DJ DePanicis felt that his carpentry background would give him a comfort level suitable enough to take the project on. Between 80-90% of the car's interior and exterior are being replaced and thanks to recent structural reinforcements, it is the strongest it has been in decades. Several successful buy-a-board campaigns show promise of a completed caboose within 24 months.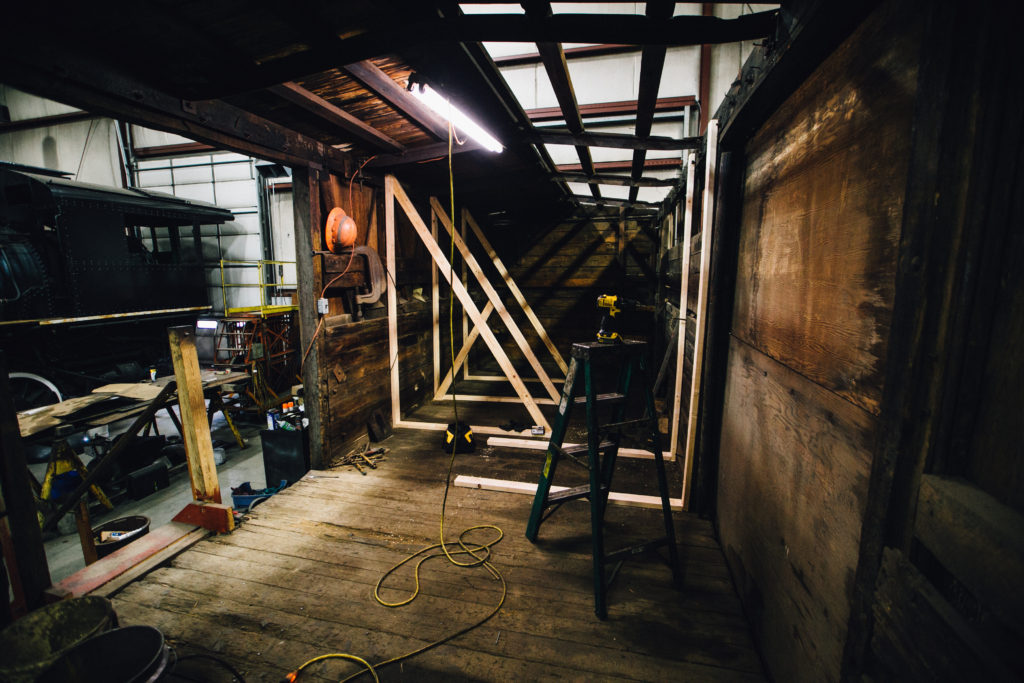 4.) Used almost continuously for tools, parts, and storage since we acquired it, our 1904 Lake Erie & Western boxcar is likewise returning to form under the management of Rich Brinkley. With the 534, Wabash caboose, and this rare Lake Erie boxcar, we'll have an outstanding 19th Century freight train for operation and interpretation.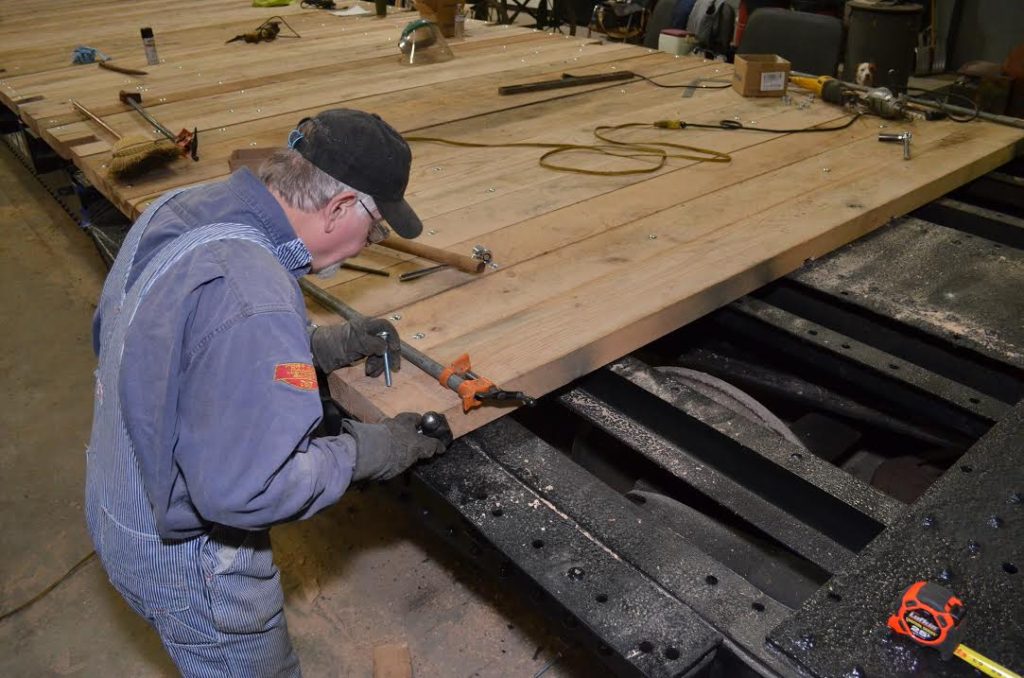 5). Our forlorn Illinois Terminal flatcar has been repaired, re-decked, and re-stenciled in homage to Wabash 534's pending restoration and will be used as a mobile work platform for that project. All of this was achieved in just eight weekends!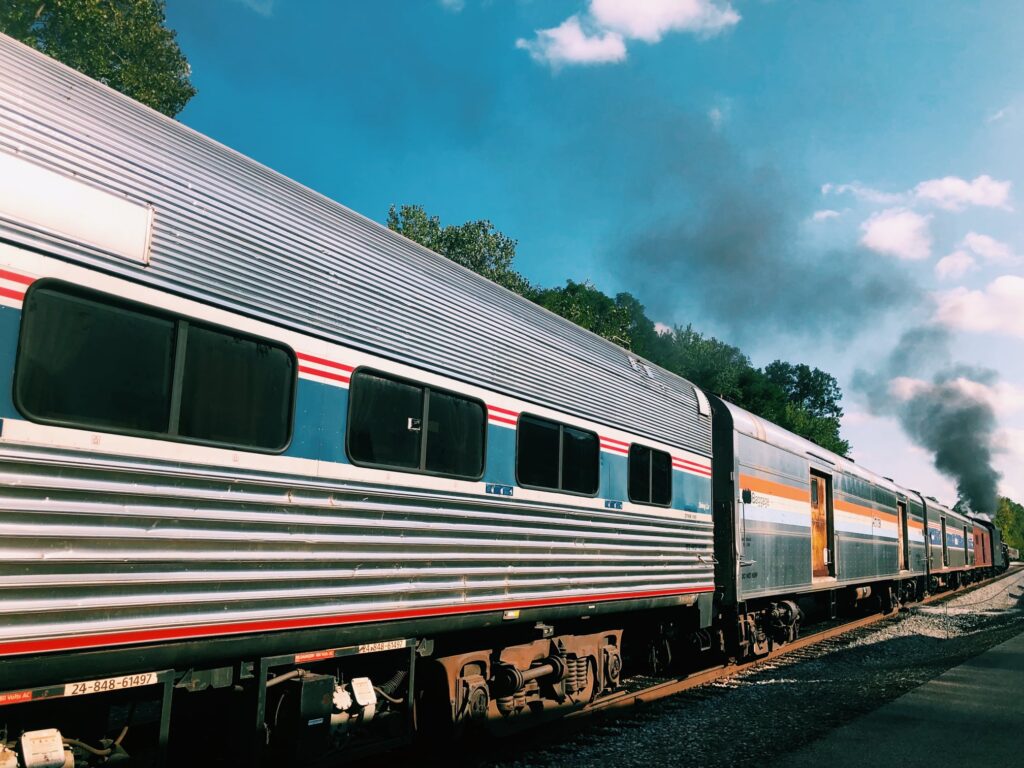 6.) Our Amtrak baggage cars and dining car got their first dose of cinders as the 765 departed Cuyahoga Valley Scenic Railroad with them last fall. Work on installing a generator, building a power car, new crew car, and putting the dining car into service for merchandise and food sales is on the docket for 2020.
We're also hard at work on planning for Headwaters Junction and recently updated headwatersjunction.com with renderings, photos and videos, locations, FAQs, and much more.
We invite you to spend some time learning about where we're headed and look forward to sharing the next steps in the continuation of this strategic plan!