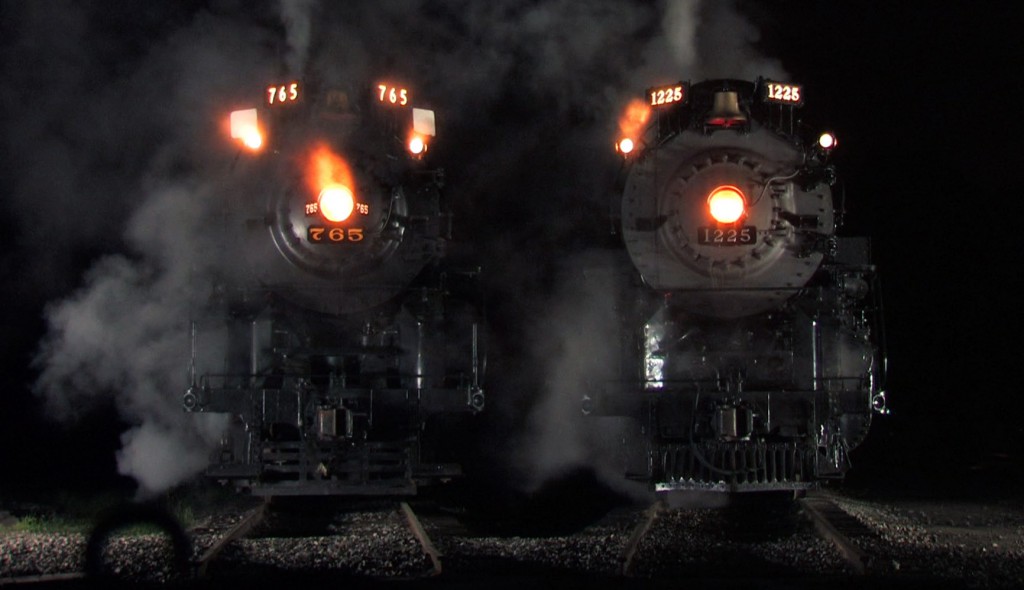 The Steam Railroading Institute in Owosso, Michigan is welcoming the return of steam locomotive no. 765 for Train Expo 2014, a special summer event featuring trains, vintage aircraft, and automobiles. Owosso is home to restored Pere Marquette steam locomotive no. 1225.
Nickel Plate Road steam locomotive no. 765 will operate excursions during the event. The 765 last operated at the Steam Railroading Institute in 2011 during a fall-color excursion with no. 1225.
No. 765 will operate one half-day excursion each day to Alma, pulling the 8AM departure on Friday and Sunday and the 2PM. departure on Saturday. These 4 hour trips will include photo runbys. Additionally, the 765 will be appearing in several night photo sessions during the event.
Additional visiting steam locomotives will include Gramling Locomotive Works' 0-4-0Ts Flagg Coal No. 26, and Lehigh Valley Coal No. 126, Little River Railroad 0-4-0T No. 1 and 4-6-2 No. 110, which will pull one-hour trains rides. No. 1225 and no. 765 will each pull half-day excursions from the expo.
In addition to trains, the event will include vintage World War II aircraft, including B-17 and B-25 bombers, a C-47/DC-3 transport, and a P-51 Mustang fighter. There will also be a display of vintage automobiles.
Tickets and more information are available at http://michigansteamtrain.com