Steam in the Valley 2019
September 21, 2019

-

September 29, 2019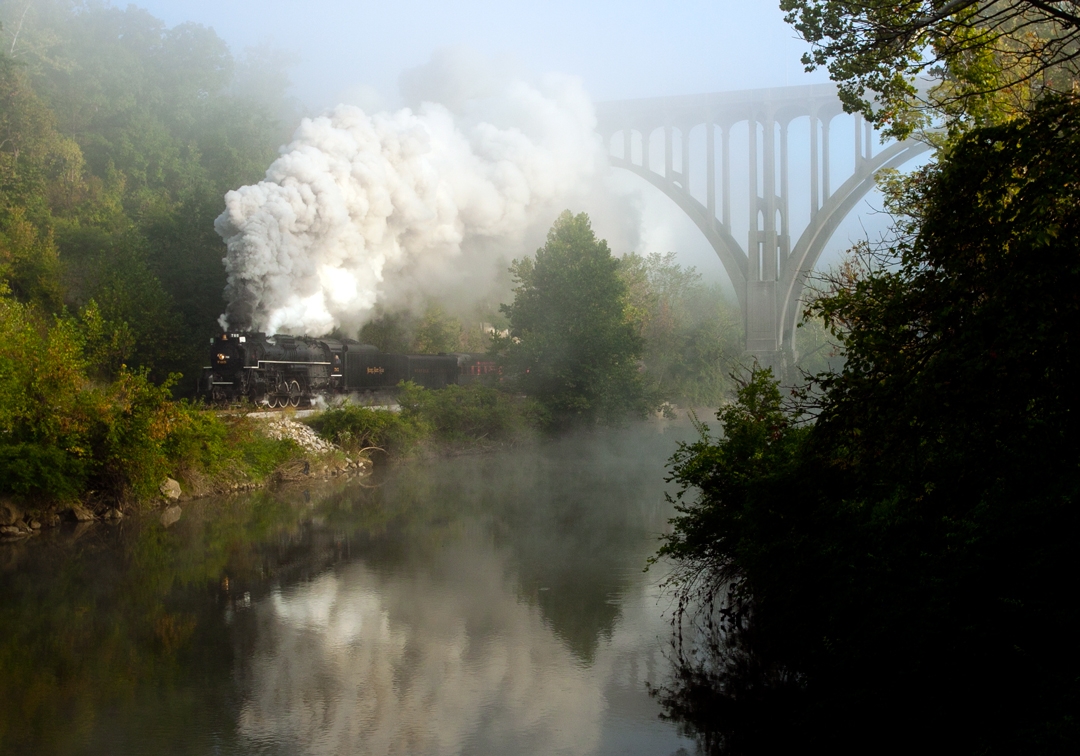 Steam in the Valley returns in September and it's better than ever!
Aboard a two-and-a-half-hour ride behind steam locomotive no. 765, passengers will enjoy live 40's style music, an onboard quartet, and an opportunity to deboard for an exclusive photo run-by at Indigo Lake. Historical reenactors will be roaming about the station and train to give off the excitement of the 1940's. We encourage guests to dress for the occasion in their best 1940's or 50's look.
For the first time ever, Steam in the Valley will offer riders a nighttime photo session excursion! The ride will depart on Friday, September 27 at 7:30 p.m. from Rockside Station and take passengers on a three-and-a-half-hour roundtrip. Upon deboarding halfway through the trip, the engine will be stationary, and the area will have special lighting, so ticketed passengers have optimal shooting conditions for a rare nighttime photo of No. 765. The area will be restricted to ticketed passengers only.
Trips operate September 21st-22nd and September 27th-29th with numerous ticket classes, departure times and boarding sites available. Ticket prices range from $40.00-$200.00, with many food and drink options available. Click here for times, tickets and details.