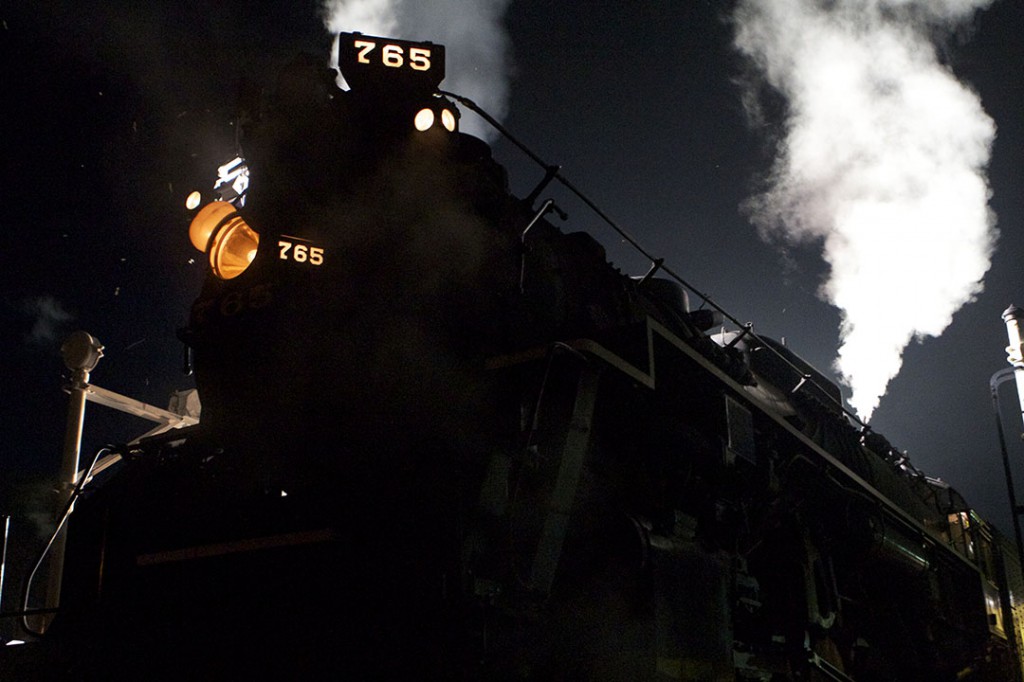 One thing is clear to everyone involved in the maintenance and operation of the 765: The machine is magical.
A central part of our vision is to introduce this magic and what it represents to as many people as possible.
For over 41 years, millions have ridden and chased the locomotive, and watched for the train and listened for her whistle. The 765′s visitors have come from all 50 states and countless countries, all seeking out the sensory experience provided by the locomotive and the industry of American railroading.
We want to ensure that many more come to know this rocket ship on wheels. Today we are proud to announce pre-sales for our feature length documentary Listen for the Whistle. The documentary chronicles the journey of steam locomotive no. 765 from its construction in 1944, restoration, and operation through decades of railroad innovation and preservation.
Sign up for when it goes on sale
To celebrate the upcoming release of Listen for the Whistle, we're premiering Travel Refreshed, a special short film that brings a classic, vintage advertisement to life with the power of the 765.