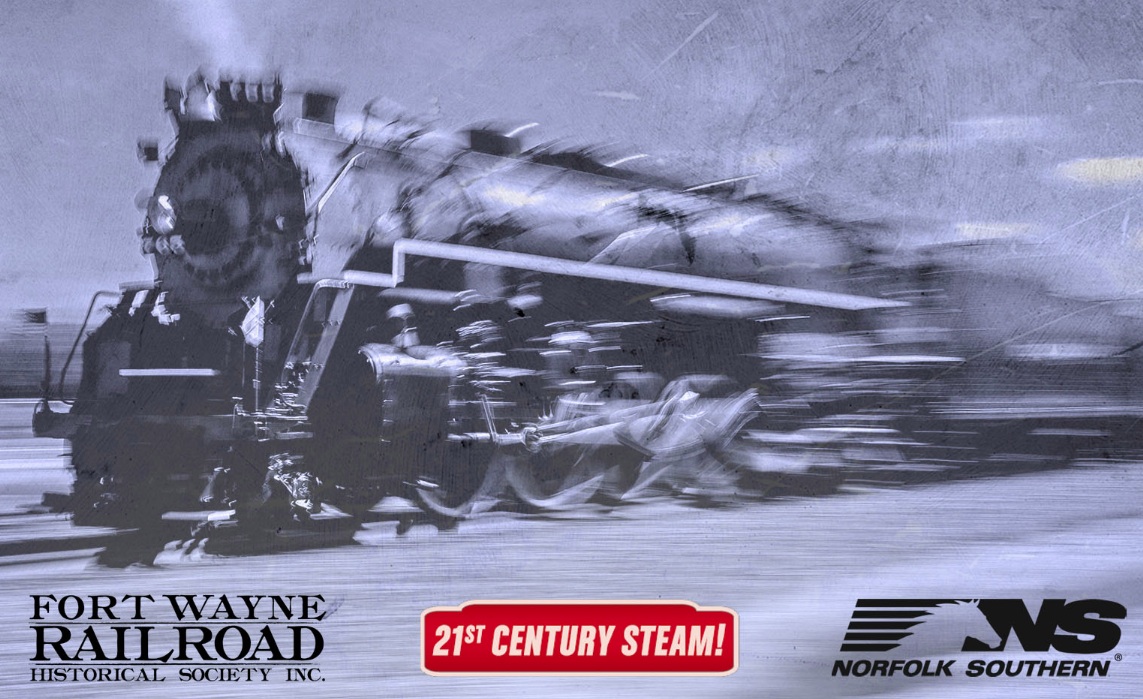 NORFOLK, VA – The Fort Wayne Railroad Historical Society (FWRHS), in partnership with Norfolk Southern Corporation, will host 21st Century Steam excursion trips in Ohio and Pennsylvania in the Spring of 2013.
Information for these trips can be found by calling (260) 267-5765 or writing ticketagent @ fwrhs.org. Details on online ticket ordering, prices, departure locations and passenger car consists will be available soon. First class and coach amenities will be offered on all trips.
This year steam locomotive no. 765 will return to Horseshoe Curve, offering the first public passenger trips behind a steam locomotive over the landmark since the 1970s, and operate public trips on the former Nickel Plate Road between Rocky River and Bellevue, Ohio. All excursions will be round-trip.
An expanded operating schedule and additional information regarding no. 765 will be released later in 2013. Get news and information as its released by signing up for our online newsletter here.
Norfolk Southern employees will be able to request tickets for the employee appreciation trips soon through the ERC.
May 12
Rocky River, Ohio, to Bellevue, Ohio.
May 25, 26 and 27
Lewistown, Pennsylvania to Horseshoe Curve, Pennsylvania
We cannot comment on routing for ferry moves at this time.