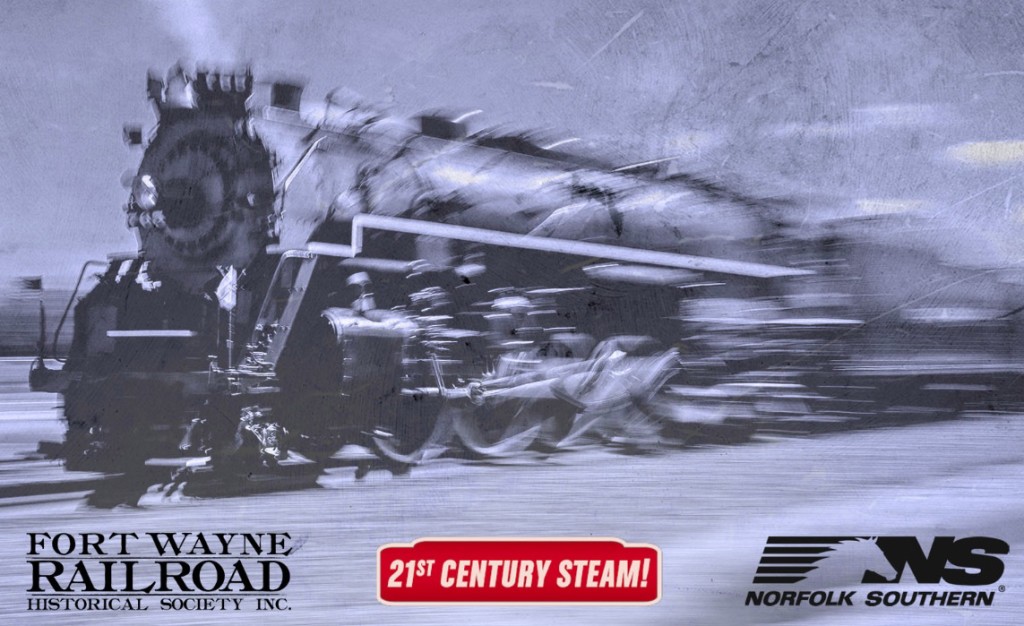 The Fort Wayne Railroad Historical Society, Inc. and Norfolk Southern Corp are proud to announce the 2014 spring and summer excursion schedule for steam locomotive no. 765.  The locomotive's fall excursion schedule will be announced at a later date.
Following a year of sold-out trips, Nickel Plate Road no. 765 will operate public passenger trains and employee appreciation specials with Norfolk Southern.
Tickets for the 765's first public excursion The Detroit Arrow will go on sale April 16th. Ticket prices and additional information will be published on April 14th. Click here to learn more.
Railroad society members will once again enjoy a discount on coach class tickets where applicable. Norfolk Southern employees will be able to reserve tickets through the company's employee portal.  At this time, the railroad historical society is unable to provide details or dates for non-revenue moves between towns or routing information.
PUBLIC EXCURSIONS
The Detroit Arrow
JULY 12th & 13th
DETROIT, MI – FORT WAYNE, IN
EMPLOYEE SPECIALS
The Commodore Vanderbilt
MAY 3rd & 4th
ELKHART, IN – BRYAN, OH
The Nickel Plate Limited
MAY 10th & 11th
CHICAGO (CALUMET) – ARGOS, IN
The Mercury Express
JULY 5th & 6th
DETROIT, MI – TOLEDO, OH
The Detroit Arrow marks the first passenger train since the late 1990s to serve Fort Wayne's Three Rivers Festival, Indiana's second largest festival. These roundtrip excursions will depart at 8AM from Allen Park, Michigan, arrive Fort Wayne at noon, and arrive back in Allen Park 8PM . The 765 will also appear at Train Expo 2014 in Owosso, Michigan. Tickets for this event are on sale now.
This year's public trips will take advantage of an improved ticketing system that will also allow for phone orders. Click here to be notified of future ticketing and excursion information. Additional information and tickets for The Detroit Arrow will be available on April 16th.